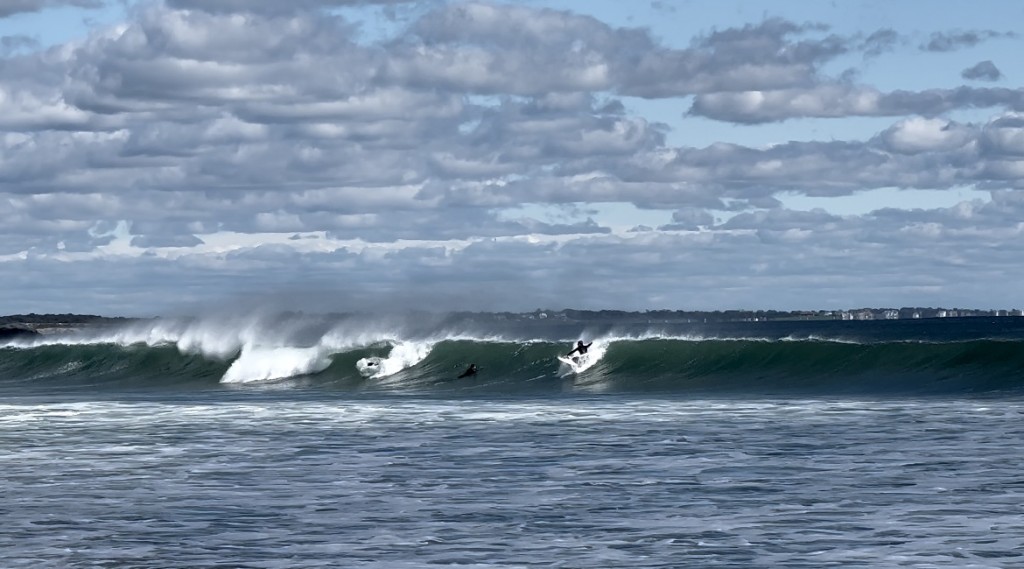 NARRAGANSETT, R.I. (WLNE) — Surfers at Narragansett Beach were riding large waves on Friday.
New England beaches have felt the effects of Hurricane Fiona with large waves ranging from six to 10 feet.
One surfer told ABC 6 News she traveled to catch the waves, saying, "We came out here from Boston, Iowa, and Wisconsin — me and some of my friends — to catch some of these waves today. They're pretty good because of the storm coming in. Over by Point Judith it's around 10."
Surfers said that these waves are larger than they've seen in a while.
Windy conditions made it harder for surfers to ride the waves Friday, but there was still a big community out in the water.
The waves got progressively taller throughout the day, and surfers said the peak time will be at about 6 p.m.