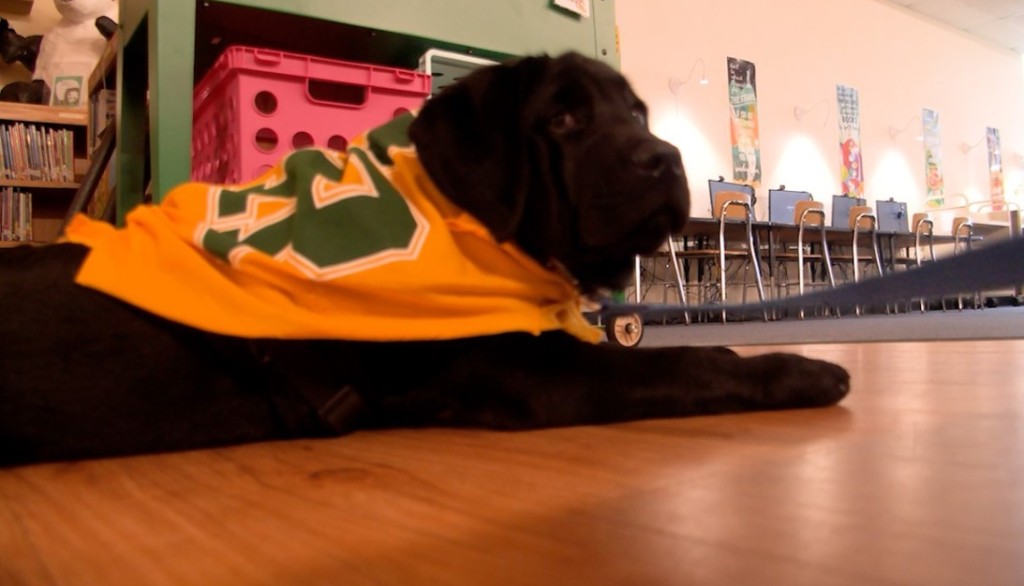 DIGHTON, Mass. (WLNE) — Schools are officially back in session across southern New England, and it's no secret that kids have had to deal with a lot in recent years.
From COVID to the threat of school violence, today's school children have been under a lot of stress.
The Dighton Rehoboth School District is trying to help with that, in the form of an adorable, four-legged, little friend.
At the start of the school year, Dighton Elementary School welcomed Oakie, a 16-week-old comfort dog.
"He fills my bucket every morning," said principal Lynn Dessert.
The school district's superintendent, Bill Runey agreed, saying, "One thing that we have noticed on the heels of the pandemic is that there's a lot higher level of anxiety on behalf of our students."
"To be able to have this resource, to have Oakie here for a timely hug or someone to just break that tension is an invaluable asset for us," the principal added.
The community was invited to submit possible names for the dog. They then narrowed it down to three finalists, and the community got to vote, with the name Oakie eventually picked as the winner.
Dessert saying the pup is doing his job wonderfully, "He just brings that calming factor. He puts that smile on your face, instantly inside you feel that warmth. You feel happy."
It's safe to say little Oakie is fitting in just fine at his new school.